Your gateway to integrating everything and anything with your ISY with a single button click! Such awesome things as Audio Video controllers, Tesla, Ring, Ecobee, Roomba, Weather Stations, Rachio, LiFX, SolarEdge, ….

Polisy is your plug & play Polyglot in a beautiful shiny box. Your ISY's sidekick now and its destiny in the future.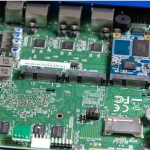 Polisy is powerful. It boasts 1Ghz Quad Core AMD CPU, 4GB RAM, 32GB 3D NAND SSD, 3 x 1 GB Ethernet ports, and extensive I/O features. Its prowess is assured by a lean fine-tuned version of BSD Unix. Its security hardened by TPM boot. Its reliability, viability, and support is guaranteed by the same team that brought you the ISY.
F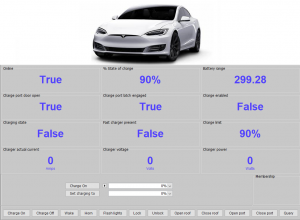 or those not familiar with Polyglot, it's our revolutionary framework that allows integration of anything into ISY with a single button click. These things show up just like any other device, can be included in scenes, and available in programs.
For instance, our Tesla Poly enables you to use battery range, state of charge, and your own preferencees – such as price of electricity – as conditions to automate when to charge/discharge. Or use an INSTEON / Z-Wave motion sensor on the ouside of your home as a trigger for your Tesla to honk the horn and flash the lights to thwart off intruders.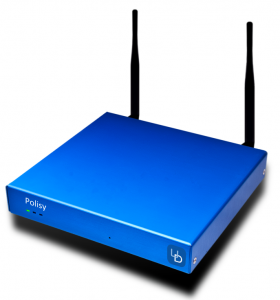 Polisy not only comes with Polyglot already configured and running, but also it automatically finds and commissions your ISY when attached. From thereon, you command/control both Polisy and ISY through one interface. 
Native support for 3G/4G modems gives you the ability to go off the grid. Literally! And, if you are one of those maximum-connectivity types, get the Polisy PRO model which comes standard with Dual Band WiFi and Bluetooth (4.0).
And, by the way, Polisy comes with 2 year subscription to ISY Portal free of charge.
Lest we forget, if you are a geek like us, you would want to know that we value your geekiness so much so that:
If you have already published a Poly in our Polyglot store, you get Polisy for free
Verified developers get 50% discounts on all our products, modules, and bundles including the preorder for Polisy
You get Polisy in your hands before the general availability
If you have not signed up as a developer yet, well, what are you waiting for? 
Polisy will be available to the public in December of 2019. But …. [finale_countdown_timer campaign_id="26313″ skip_rules= "yes"]
Let Polisy take your home to where no home has gone before!